rise and shine
there goes my outfit
peach trees.
August 26, 2010
Rayne khaki cardigan: c/o Djody bowy scalloped top : Just Wanderlust floral lacy ski rt: Zara heaven and earth necklace : c...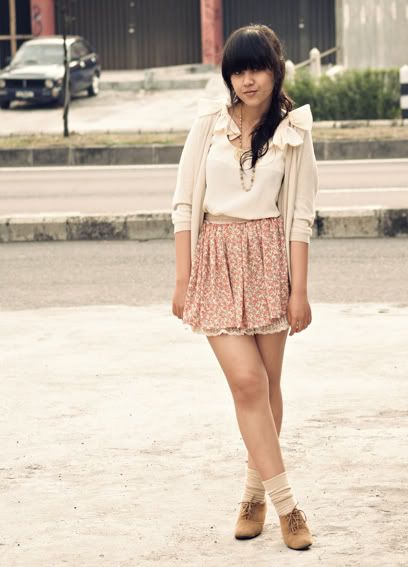 Rayne khaki cardigan: c/o Djody
bowy scalloped top: Just Wanderlust

floral lacy skirt: Zara
heaven and earth necklace: c/o Odette and Odille
nude knee-high socks (worn as ankle socks): Sox Gallery
simple tan ankle boots: bought in Bandung
Whooooopeeeee.. Have you noticed the big changes on my blog? Yes, I've changed everything from the layout, the sidebar, yada yada yada. Looks earthy and natural, no? Well, I've learned so much from my life experience that the word 'natural' completes me so much. Hahahaha.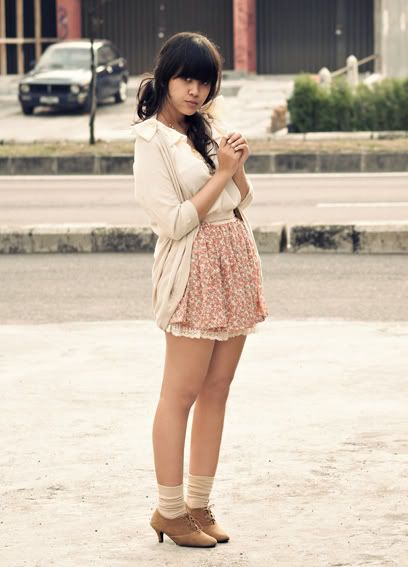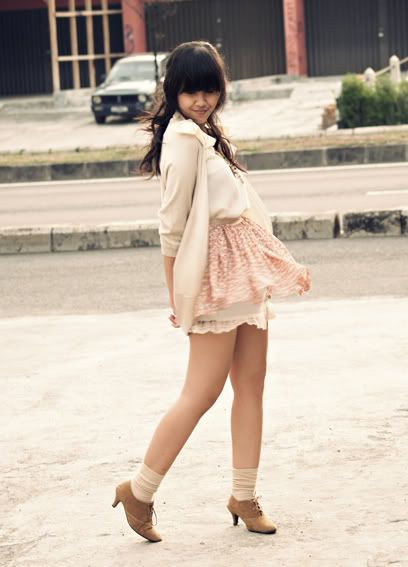 Nude is definitely my fave color of the season. It's like... 'this' nude has stolen my heart and it makes me cheating on black too many times. Whoa.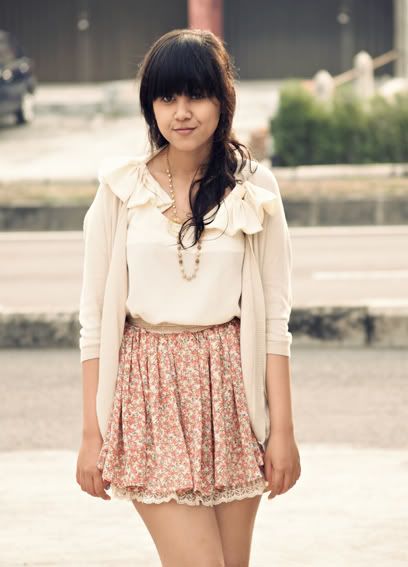 How about my mellow yellow nails? Yeah! The last version of
American Apparel
nail lacquers that I redeemed from
Chic Rewards
. This one is 'Butter' and yes, it's like I'm literally using melted butter for coloring my nails. Sweet.
Oh, and this lovely cardigan is kindly sent by Mega from Djody (including this adorable message and cute packaging). This piece is like my versatile outerwear for my to-go outfit. Very soft, comfortable (perfect loose fit!), and since I always crave everything-nude lately, then got this khaki/nude cardigan, it's just.. awesome. Go visit their
online store
now! =D
Chic a peek on Chictopia
Last, got featured on
N.E.E.T. Magazine
last month! I totally forgot to share it with you guys. Thank you so much for the chance, Stephanie!