cornflower blue swallow tank top: Zara

navy blue daisy floral shorts: Daisy Days

royal blue bowler hat: local store
three-tone strap wedges: Topshop

Going simple without layering but definitely in the mood for pattern-clashing!
Since we've all got Miu Miu fever on spring and summer, I snagged this super cute top at Zara (yeah, because I can't afford Miu Miu...) and I'm so in love with the swallows and everything. I think it'd be perfect to pair it with another blue shade, but in different pattern. What do you think? =]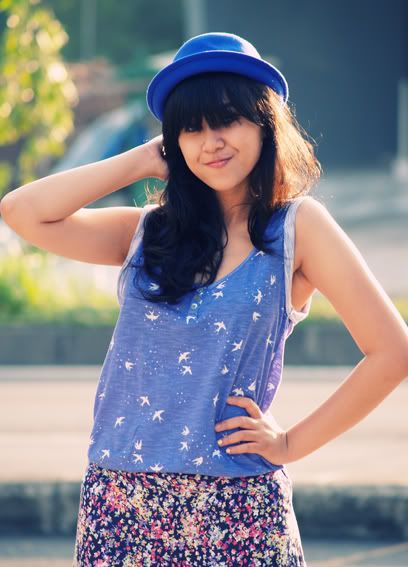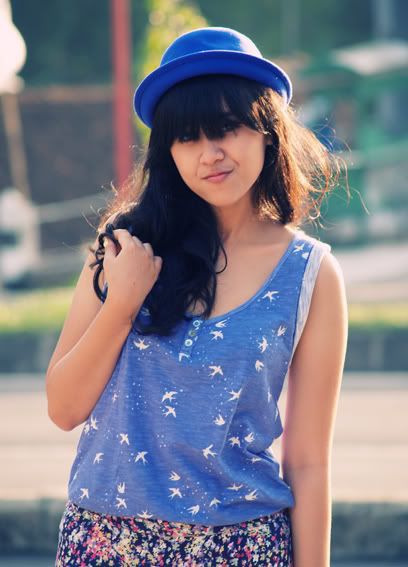 Well, please give a warm welcome to my new baby royal blue! I'm going gaga when I see any hats in any shape, as long as they're gorgeous. Oh, this is pretty much like... obsession!
Aaaaaah I just can't wait for September.