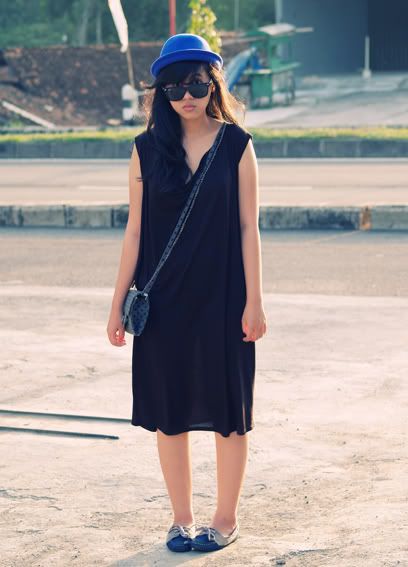 black birdy midi dress: Unkl347
royal blue bowler hat: local store

denim loafer flats: bought in Bandung
grey polkadot chained bag: Zara
Going very simple again. The weather is soooo hot lately. It's very strange that we had such cold summer nights weeks ago and when it's supposed to be colder now, it's all gone with the wind, only left the heat. Darn.
FYI, I stole the sunglasses from my friend to practice my stupid-yet-innocent face like I did above. I feel awesome. Not. Hahahaha =P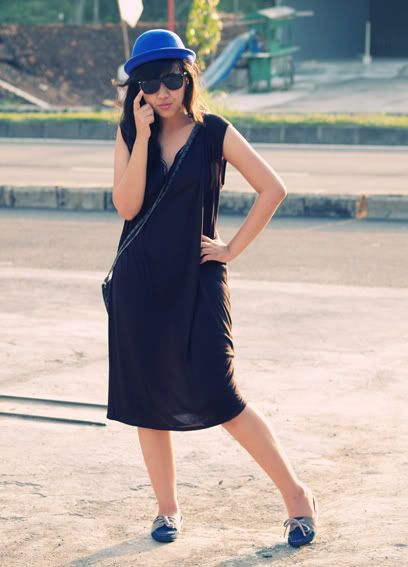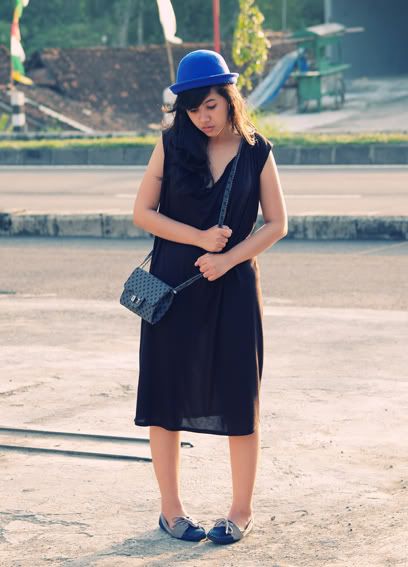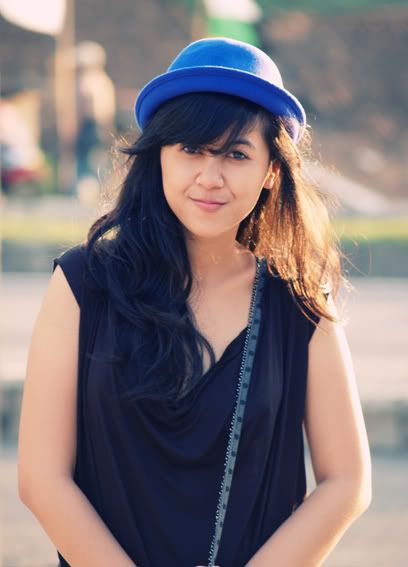 This dress is one of the most comfortable dresses I've ever had in my life. Very breezy, like... literally. Believe me, I've worn them to sleep. Twice.
Do you like the birdy bird? Pretty cool, no?
Well, I'm still obsessed with the hat.
Chic a peek on Chictopia
ps. I get tired easily nowadays and I still have to divide my time between working, attending lectures (ugh...), doing ass-signments, blogging, and of course... beauty sleep. I'm sorry for my lack ability to reply your comments one by one. But I appreciate every single comment that you've dropped by. So please don't hate me. Hehe. Love xx